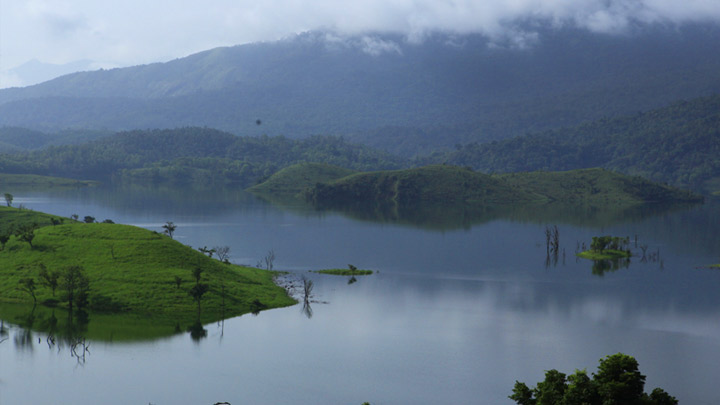 Bangalore to Kottayam via Wayanad / Kozhikode
Another long weekend…… and no bus / train tickets. This was time for some out of the box thinking. I hit upon this idea of traveling from Bangalore to Kottayam via Wayanad.
I was lucky to get a reserved ticket on 07th April 2016 on Kerala RTC operated bus (rse 126) from Bangalore to Kozhikode. The bus started by 1415 hrs – about 15 minutes late as the driver and conductor were kind enough to wait for a passenger who became late.
These buses are via Mysore and so the passenger will need to reach Satellite Bus Station In Mysore road which is a good 30 – 45 minutes commute from Bangalore depending on the traffic snarls.
En route we passed through Channapatna famous for wooden toys.
The origin of these toys can be traced to the reign of Tipu Sultan who invited artisans from Persia to train the local artisans in the making of wooden toys. Bavas Miyan is the father of Channapatna Toy.
He is the one to sacrifice his life for channapatna toys. He adopted Japanese technology for toys making and help the local artisans improve their art.[2] For nearly two centuries, ivory-wood was the main wood used in the making of these toys, though rosewood and sandalwood were also occasionally used.
We also crossed the evergreen Mandya. Mandya is approx 100km from bangalore and just about 40 km from Mysore.
Mandya presents strikingly green landscapes.
Mandya District is one of the most agriculturally prosperous districts in Karnataka. With the advent of irrigation from the K.R. Sagar reservoir (During 1930's), there was substantially marked transformation in cropping pattern, composition of crops, better grown yield level, ultimately leading to better economic conditions of the people.
By 1730 Hrs - we reached Mysore. The bus stand was full of buses and commuters - students , professionals who were trying to get "their bus" to reach their hometowns in kerala , Tamilnadu and Karnataka. This view the extra Ugadi holiday on 08th April.
Mysore is famous for Mysore palace (and its illumination during Dussehra), Mysore Zoo and Brindavan Gardens / K R Sagar.
There was a tea break at Gundulpet.
Gundlupet or Gundlupete in Kannada is a town in the Chamarajanagar district of the Indian state of Karnataka. This small town is about 56 km from the Mysore-Ooty / Mysore-Calicut NH 212 highway and about 200 km from Bangalore, the state capital. Gundlupet is the last town in Karnataka en route to Ooty, Wayanad, Kozhikode, situated very close to Tamil Nadu and Kerala state borders. National Highway -67 ( NH-67 ) starts from Gundlupete and ends in Nagapattinam in Tamil Nadu via Ooty and Coimbatore.
The Bandipur National Park Forest Office is 16 km from Gundlupet. Previously this town was known as "Vijayapura" which got its name due presence of historical Vijayanarayana temple.
After a tea break, the driver was energetic and we could see the difference in acceleration as he sped through the Bandipur forest into Sulthan Bathery.
Sulthan Bathery, previously known as Sultan's Battery, is a town and municipality in Wayanad district of Kerala, India. This town was part of Kidanganadu Village, which got its name because the presence of the Kidangans the tribes. Later, it came to be known as Sultan Bathery, the Malayalam version of its name. It is also known as Sultan's Battery of Wayanad district. Though the fort does not remain any more, the place is worth the visit for the famous Jain temple. The place was previously known by the name of Sulthan's Battery. It is the Taluk headquarters of Sultan Bathery. It lies on the Kozhikode–Kollegal National Highway (NH 766) 98 km from Kozhikode. It is 115 kilometers from Mysore and about 100 kilometers from Ooty (Udagamandalam). It is also connected with Nilambur. The people primarily depend on agriculture for a living.
Sulthan Battery is situated at about 930 metres above mean sea level. One can find beautiful folded hills across the horizon. The climate is pleasant throughout the year. The town has the National Highway 766 passing through it. The town is the centre of tourism in Wayanad District. It has become a very popular destination among tourists from India's software valley of Bangalore.
I hopped on to the Kottayam Adoor bus from Sulthan Bathery ay 2055 hrs.
We passed through Kalpetta and Vythiri and some spectacular ghat roads.
Kalpetta is a town and a municipality in the Wayanad district, state of Kerala, India. Kalpetta is the headquarters of Wayanad district as well as the headquarters of Vythiri taluk. It is a bustling town surrounded by dense coffee and tea plantations and mountains.
I was waken up by the bumpy roads at koothatukulam and reached Kottaym before 0700 hrs next day. I intend to make an exclusive trip to Wayanad in April/may.. Will post my trip details soon.